ISRAEL IN BIBLE PROPHECY
|
home


ISLAMIC HATRED OF JEWS


The public voices of apologists for Islam display complete ignorance of Islamic hatred for the Jewish people. A hatred that has been a part of Islam ever since the
Jews rejected Mohammed's religion
1400 years ago.

Denial of this Islamic hatred requires ignoring the historical record, and present day reality, of Islam. In the middle east leaders of entire nationstates vow to "kill all the Jews", and to "drive the Jews into the sea". Had the Jews harbored the same hatred and ambition in regard to their neighbors, these Arab states would have been reduced to smoking ruins decades ago.


Some try to blame this hatred on Zionism, and some non-Muslims have even deluded themselves into believing that somehow, if the Jews were driven off the land that God gave them, that Muslims would suddenly become peaceful. But it certainly hasn't been the result of any of the western power's sell-out of Israel so far.

How is Zionism the reason for the Islamic slaughter of 400K to two million in the Sudan alone, not to mention Nigeria and the rest of northern Africa? The Saudi's didn't even officially outlaw enslaving Africans until 1962, though slavery still goes on in Islamic Africa today.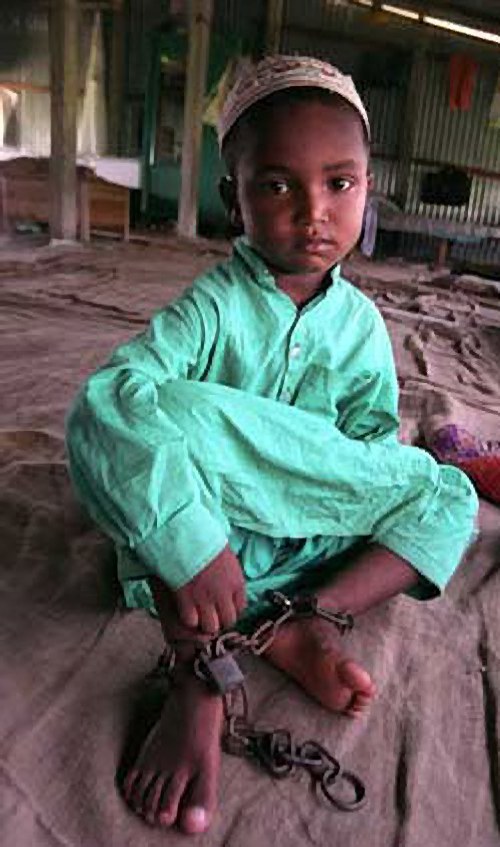 What does Zionism have to do with 12,000 deadly Islamic terror attacks around the world just since 9-11 as reported on
thereligionofpeace.com
website?

Research the history of Israel in the early 19th century. One scant piece I found, in "A History of the Jews" Paul Johnson writes: "Between 1827 and 1839, largely through British efforts, the population of Jerusalem rose from 550 to 5,500 and in all Palestine it topped 10,000 - the real beginning of the Jewish return to the Promised Land. In 1838 Palmerston appointed the first western vice-consul in Jerusalem, W.T. Young, and told him 'to afford protection to the Jews generally'."

It's obvious that nobody had an interest in this area that had been decimated and desolated by 1200 years of Islam.

It was then the enterprise and hard work of the Jews that rebuilt it, and their employment of the Arabs, that increased Arab population growth alongside that of the Jews.

I exposed Ahmed Deedat's
invented
bible verse, that he then went on to suggest proved that Islam is not antichrist, and in
that same video
he concluded with the preposterous suggestion that Hitler and Mussolini were Christians.

But were Hitler and Mussolini really Christians?

Mark 12:30 And thou shalt love the Lord thy God with all thy heart, and with all thy soul, and with all thy mind, and with all thy strength: this [is] the first commandment. 31 And the second [is] like, [namely] this, Thou shalt love thy neighbour as thyself. There is none other commandment greater than these.

Was Hitler's genocide an expression of love for Jews?

John 13:35 By this shall all [men] know that ye are my disciples, if ye have love one to another.

Are Christians charged to kill their enemies?

Matthew 5:44 But I say unto you, Love your enemies, bless them that curse you, do good to them that hate you, and pray for them which despitefully use you, and persecute you;

Was Hitler's expression one of God's love shining through him?

1 John 4:7 Beloved, let us love one another: for love is of God; and every one that loveth is born of God, and knoweth God. 8 He that loveth not knoweth not God; for God is love.

What does that say about Muslims and their apologists that hate Jews that happen to live in Israel?

Is anyone really willing to believe that even Deedat bought into what he was saying? It would, however, be consistent with his fake bible verse and general sophist taqiyyah.

That some popes consigned men to unchristian behavior does not excuse them either. If any Catholics wish to suggest the imperialism of the Crusades, or any Roman Catholic Church genocide was Christian, please join us in the
Ecclesia Forum
at
brotherpete.com
and explain it in the Roman Catholic section.

Since Islam is generally the opposite of Christianity should we really be surprised when we read in the Hadith:

Jews will hide behind the rock and tree, and the rock and tree will say: oh servant of Allah, oh Muslim, there is a Jew behind me, come and kill him!

The purpose of the Hadith is to help Muslims learn how to be more like their prophet. Some Muslims will actually try to excuse this Hadith away as a matter of historical context. But what possible context could justify supporting a call to slaughter on the basis of ethnicity?

Not surprisingly then, with Islam as the perfect fit for Nazi Germany, Hitler and the Islamic Mufti of Jerusalem joined hands in WW2 to further their shared ambition of genocide of the Jewish people. Do a YouTube search - hitler mufti jerusalem. Following are excerpts from the video "Hitler, The Mufti Of Jerusalem And Modern Islamo Nazism"


Bear in mind that the Mufti of Jerusalem's perfect Islamic partnership with Hitler and the Nazis occurred BEFORE Israel ever became an independent state in 1948. Islam is simply devoted to genocide of Jews.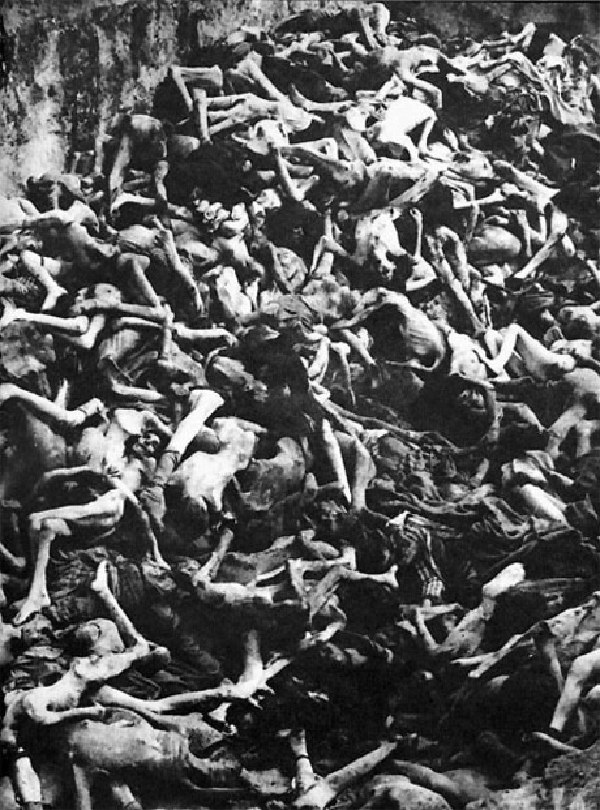 Apparently 2500 years wasn't enough time spent in persecution of Jews. They can't even be left alone in the land that God gave them.

Genesis 17:8 And I will give unto thee, and to thy seed after thee, the land wherein thou art a stranger, all the land of Canaan, for an everlasting possession; and I will be their God.

But then it would seem that this hatred was prophesied:

Zechariah 12:3
And in that day will I make Jerusalem a burdensome stone for all people: all that burden themselves with it shall be cut in pieces, though all the people of the earth be gathered together against it.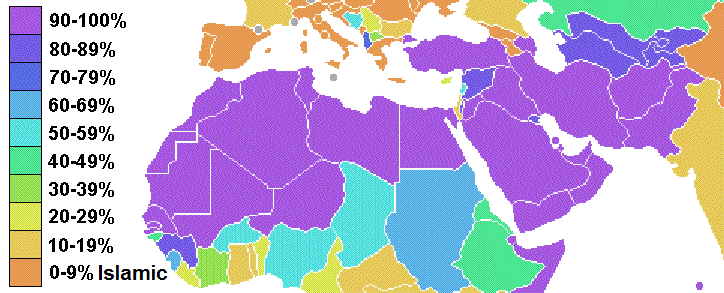 Please join us in the Ecclesia Forum for discussion.


No context can justify a call to genocide based on ethnicity, as in the Islamic Hadith, or Hitler's Nazi Germany, with whom Islam joined hands in genocide.

The Quran, generally the opposite of God's Word:

Sura 8:12 I will instill terror into the hearts of the unbelievers: smite ye above their necks and smite all their finger-tips off them

Is this verse also out of context? Apparently not for the fundamentalist Muslims reported by Voice of the Martyrs:

In Indonesia 3 teenage girls were beheaded on their way to their Christian school. The note left behind reads: "We will murder 100 more Christian teenagers and their heads will be presented as presents." The surviving girl of the four bears a huge scar where they attempted to behead her.

What did that attack have to do with Zionism? Those men were simply following the Quran.

Or these reports from Africa:

"Once again, women are the targets. In mid-March, rebels assaulted three women gathering firewood and cut off their ears, lips, and breasts."
"Starting in 2003, Janjaweed Arabs, a Sudan-backed militia, have driven 2 million villagers from their homes in ethnic-cleansing attacks designed to suppress local rebels."
"Eyewitness accounts detailing the militia attacks are horrifying. 'They killed my 3-year-old son right in front of my eyes,' one father from West Darfur said. Since last fall, women have reported more than 500 rapes. Three women said five militiamen beat and raped them last August. The women said, 'After they abused us, they told us that now we would have Arab babies. And, if they would find any [more] women, they would rape them again to change the color of their children.'"
Conquest of unbelievers is what the Islamic First and Second Jihad are about. The same pillage, plunder and bloody imperialistic conquest that began when Mohammed plundered his first caravan. Indeed the title of chapter 8 in the Quran is "Spoils of War, Booty". This is an entire chapter devoted to disposition of pillaged goods gained in imperialistic conquest also detailing Mohammed's 1/5 share.

Look at the Islamic pillage and plunder of Gaza for example. Fifty years ago it was a desert wasteland. Through Jewish enterprise and hard work they developed Gaza with homes, temples, and the Gush Katif greenhouses that exported over 100 million dollars worth of produce annually.

Recently handed over to the "Palestinians" by the international powers that be, the Palestinians burned the temples, gutted out the greenhouses, and recently a world food aid organization was filmed tossing bags of rice off the back of their truck.

If these "Palestinians" were a people before 1967, who was their leader before Yassar Arafat? What was their system of government? What was their currency? As Walid Shoebat said, one evening he went to bed as a Jordanian, and the next morning he woke up as a Palestinian.

Just why is it that their sympathetic Arab neighbors don't hire Palestinians but instead prefer to import labor all the way from the Pacific rim?

Not surprisingly, Muslims enjoy more freedom in Israel than they do in any Arab country, because Israel is the only country in the area that shares our western values.

Islamic conquest is about division of the world into two groups. The dar el salaam, or house of peace, and the dar el harb, the house of war. If you are a Muslim you are in the house of peace, but if you are a non-Muslim you are in the house of war, and while you may not be at war against Islam, Islam has been at war against you for 1400 years. Here's a glimpse at the next generation of fundamentalists:


For the foreseeable future, the second Jihad will continue to be lavishly financed by western wealth transfer to the middle east, at the current rate of $140 per barrel.

The only effective weaponry with which to engage and this enemy of God's people is exactly as God prescribes:

Ephesians 6:12 For we wrestle not against flesh and blood, but against principalities, against powers, against the rulers of the darkness of this world, against spiritual wickedness in high [places]. 13 Wherefore take unto you the whole armour of God, that ye may be able to withstand in the evil day, and having done all, to stand. 14 Stand therefore, having your loins girt about with truth, and having on the breastplate of righteousness; 15 And your feet shod with the preparation of the gospel of peace; 16 Above all, taking the shield of faith, wherewith ye shall be able to quench all the fiery darts of the wicked. 17 And take the helmet of salvation, and the sword of the Spirit, which is the word of God:

Islam would likely be conquered easily and in short order with the truth of God's Word, if God's people could get their heads out of Jesuit Alcazar and John Darby's eschatological sand, and wake up to the reality of fulfilled bible prophecy. Then pick up the tools we were given by God and go out and do what we have been commissioned to do.

There are free printable,
foldable, bible tracts
available geared toward Muslims, as well as toward waking up a slumbering church.